Every day

All-Day Dining

Breakfast

6:00 a.m. to 11:00 a.m.

Lunch

12:30 p.m. to 3:30 p.m.

Dinner

6:30 p.m. to 11:00 p.m.

Brunch every Friday

1:00 p.m. to 4:00 p.m.
A Fresh New-Look Sloane's Is Back
Showcasing cuisine as fresh as it comes, the open show kitchen at Sloane's reveals bustling cooks preparing daily specials around the clock. Framed in smooth golden wood and stainless steel, this contemporary space provides guests with a tantalizing insight into the culinary process and complements the restaurant's modern, yet casual indoor and outdoor areas characterized by contemporary art, and rattan chairs topped with plush, oversized cushions.
The always-innovative offerings, meanwhile, include hot and cold breakfast dishes—like waffles and crepes for breakfast—and a range of lunch and dinner options that comprise, pizzas, wok dishes, fresh fish, rotisserie, and a carving station with beef, lamb, and chicken.
The restaurant also hosts a weekly Friday brunch. Additionally, every Thursday is "Seafood Night," marked by a classic array of the freshest seafood—from lobster and oysters to caviar and more.
Breakfast - AED 170 per person
Lunch - AED 200 per person (including still and sparkling water)
Dinner - AED 260 per person (including still and sparkling water)
Special Offers
25% discount on brunch when you book and pay by Thursday
Brunch at Dubai's Finest All-Day Dining Restaurant - Sloane's. Learn More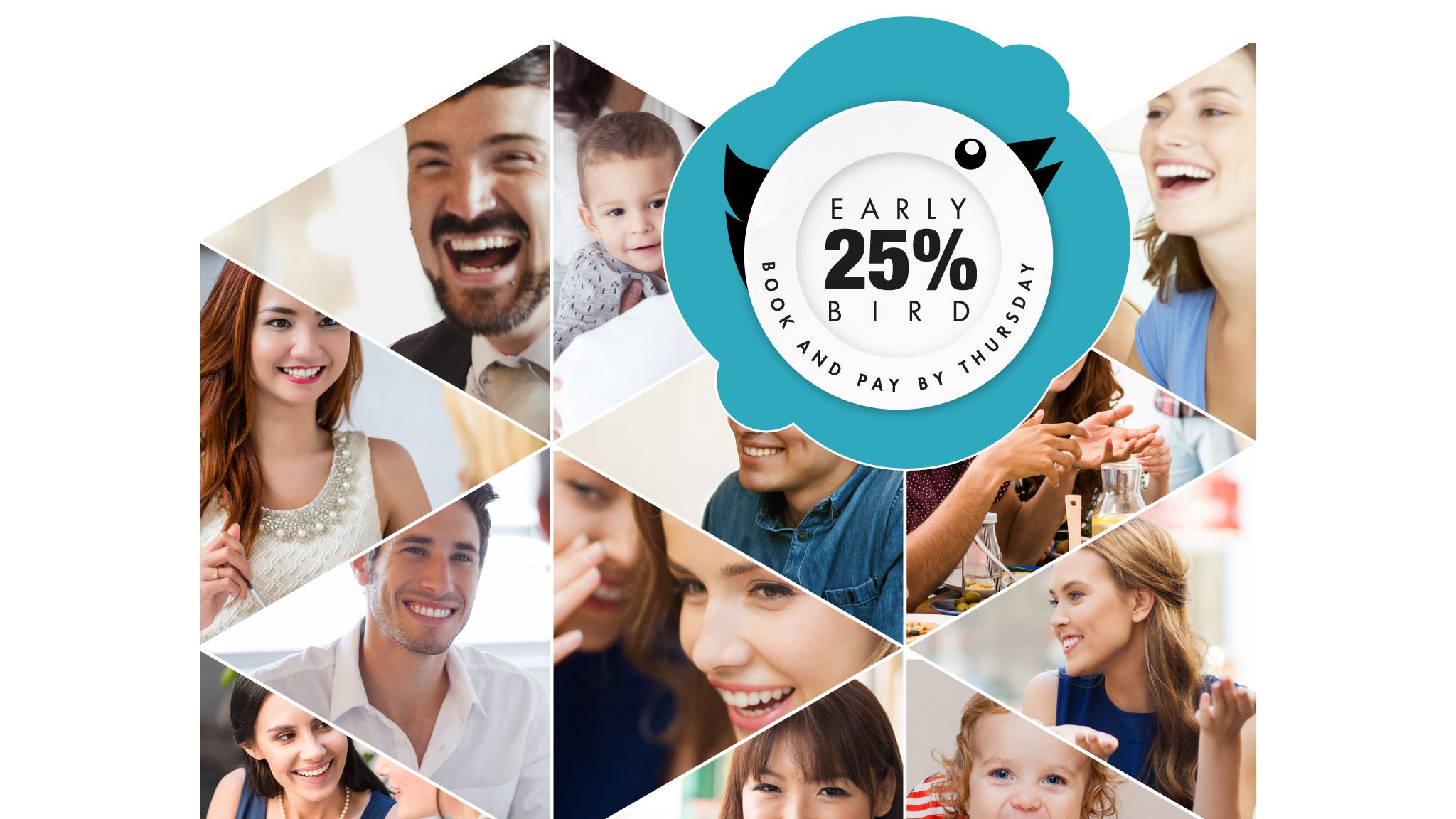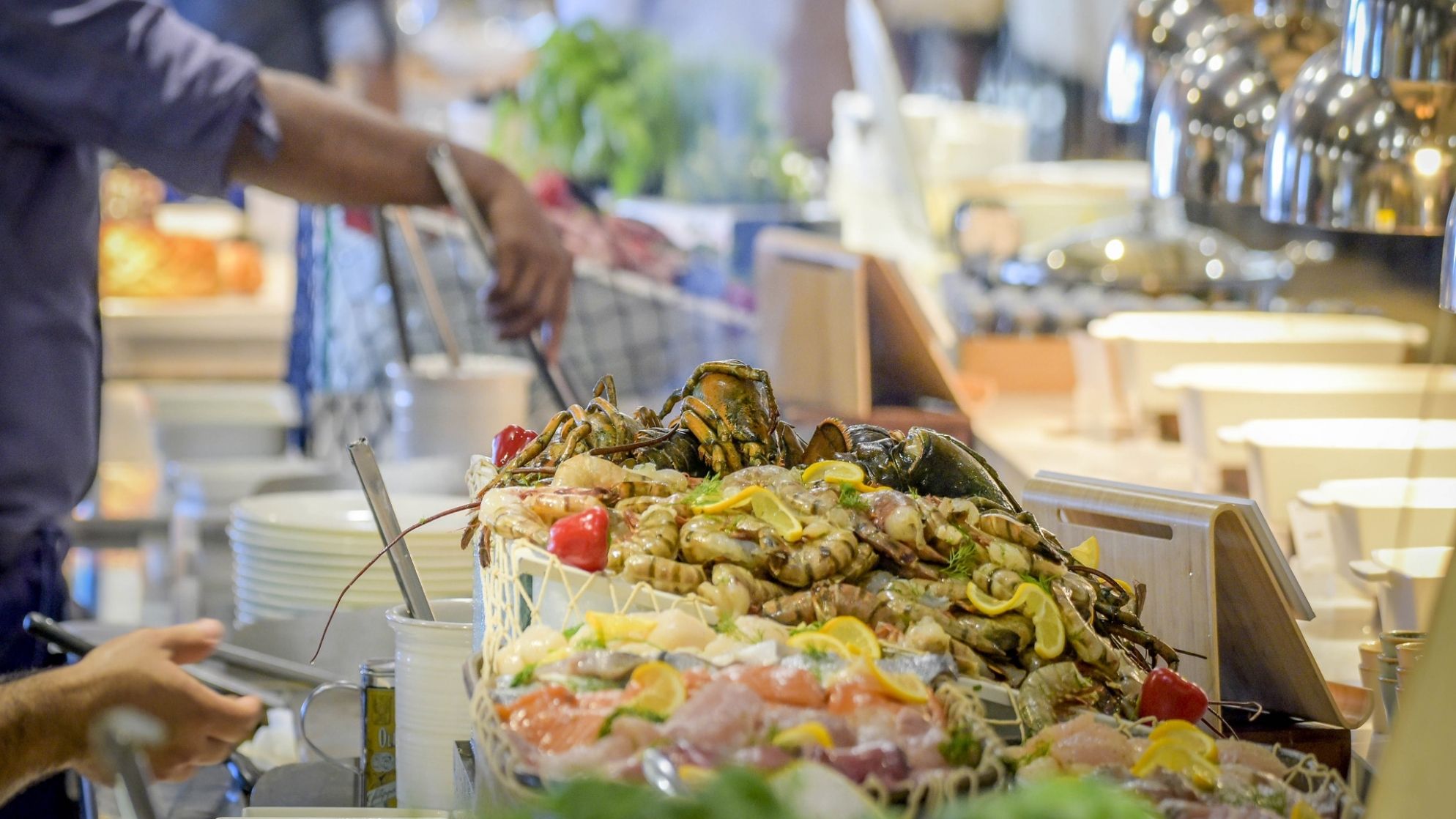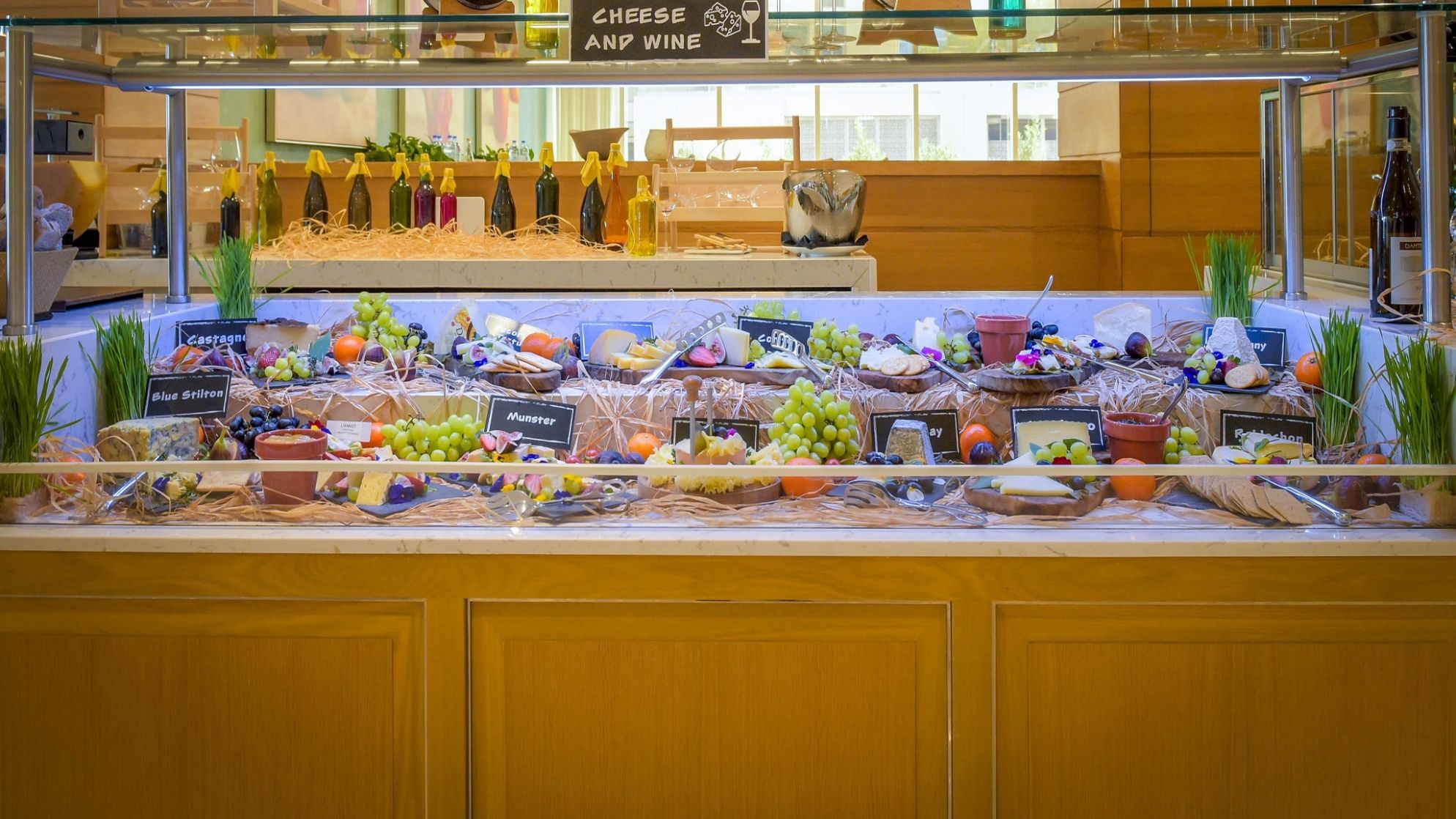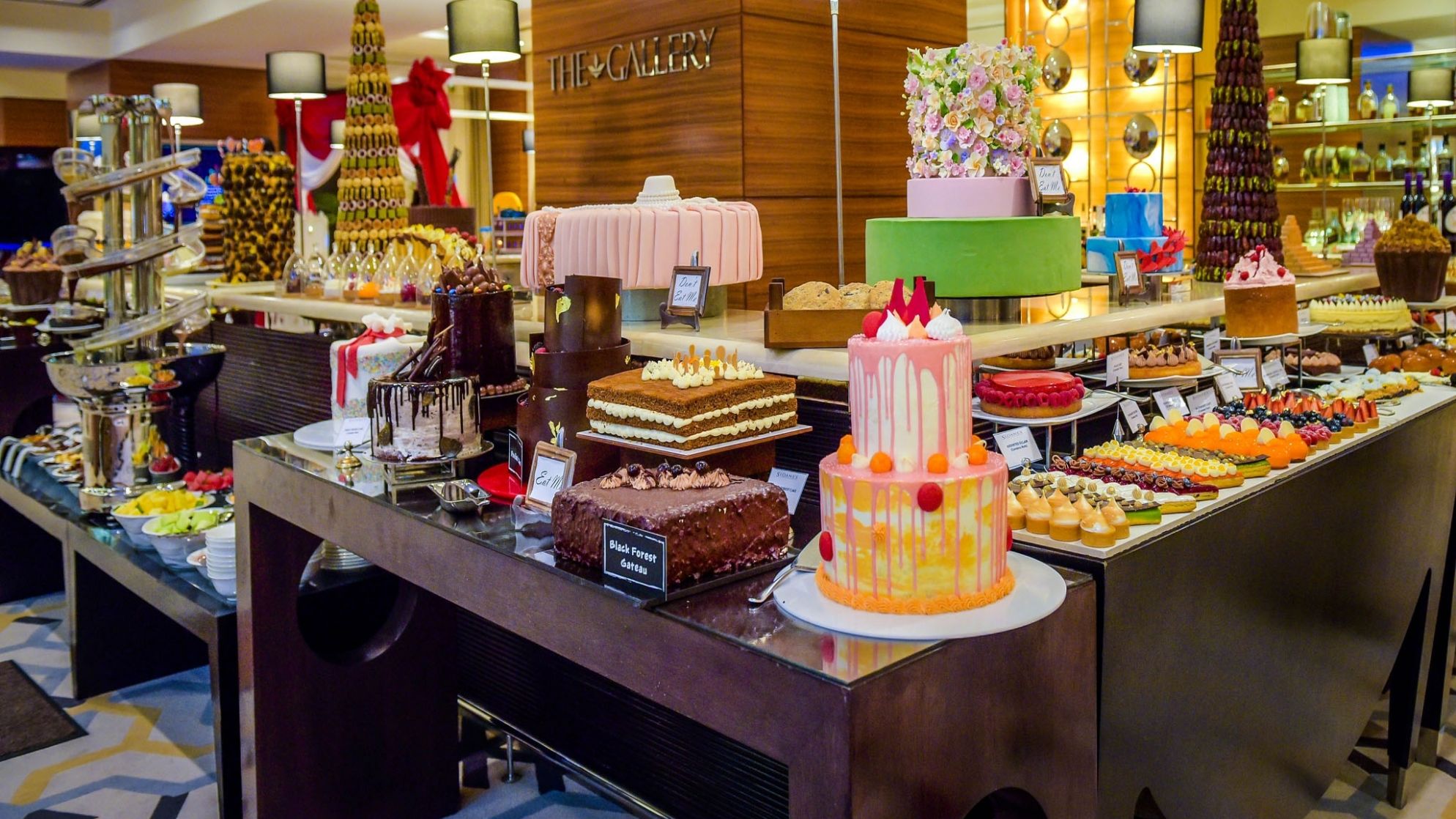 The Grosvenor House Brunch
Enjoy an all-new brunch with deliciously moreish delicacies from the chilled seafood station, a selection of sushi and sashimi, cheese and grape pairings, as well as your favourite roast meats and cuisine from around the world. The hot seafood station is equally as tempting, offering up everything from exquisite Lobster Thermidor to the live grill station with all the meats and seafood you desire. Don't forget to leave space for our dessert section with something for the whole family, from our sweet shop corner to giant cake selection, you are sure to find something for the kids, mom & dad and even grandma!

Large kids entertainment section awaits with activities including face painting, arts & crafts, tabletop games, video games and much more. Happy kids, happy parents!

Dive in with friends and family this weekend!

Situated on the Mezzanine Level of Grosvenor House Dubai, this vibrant and stylish international restaurant boasts some of the finest cuisine in town, not to mention some of the most impressive views of Dubai Marina that diners can enjoy from its beautiful terrace.

Time: 1:00 p.m. to 4:00 p.m.

Non-alcoholic package: AED 395 per person inclusive of selected soft beverages.

Alcoholic package: AED 495 including selected alcoholic beverages.

Kids under 12 eat free (maximum of 2 kids for every paying adult).
Book Now
Every Friday from 1:00 p.m. to 4:00 p.m.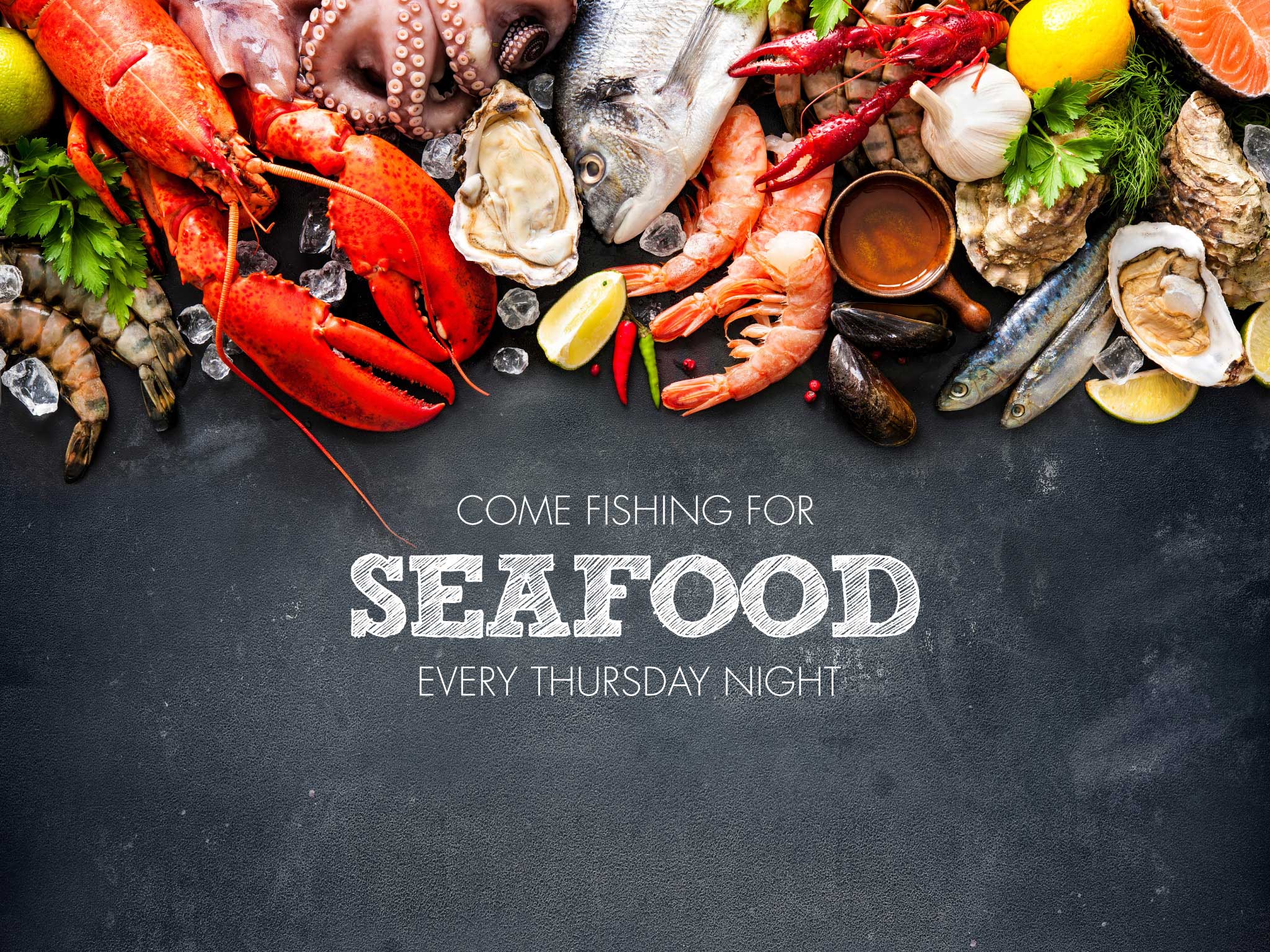 AED 310 per person (including still and sparkling water)
Seafood Galore at Sloane's Seafood Night. Learn More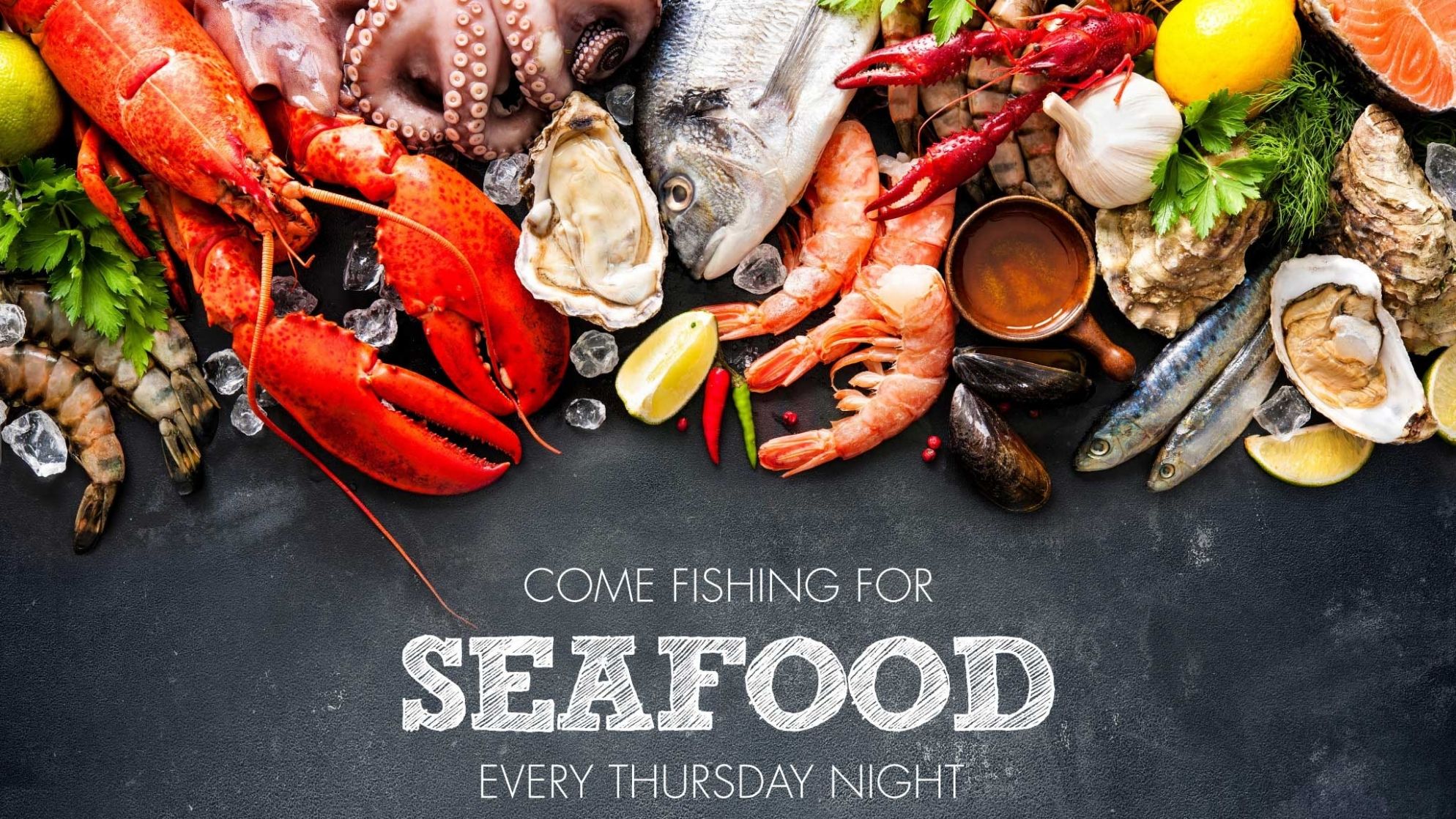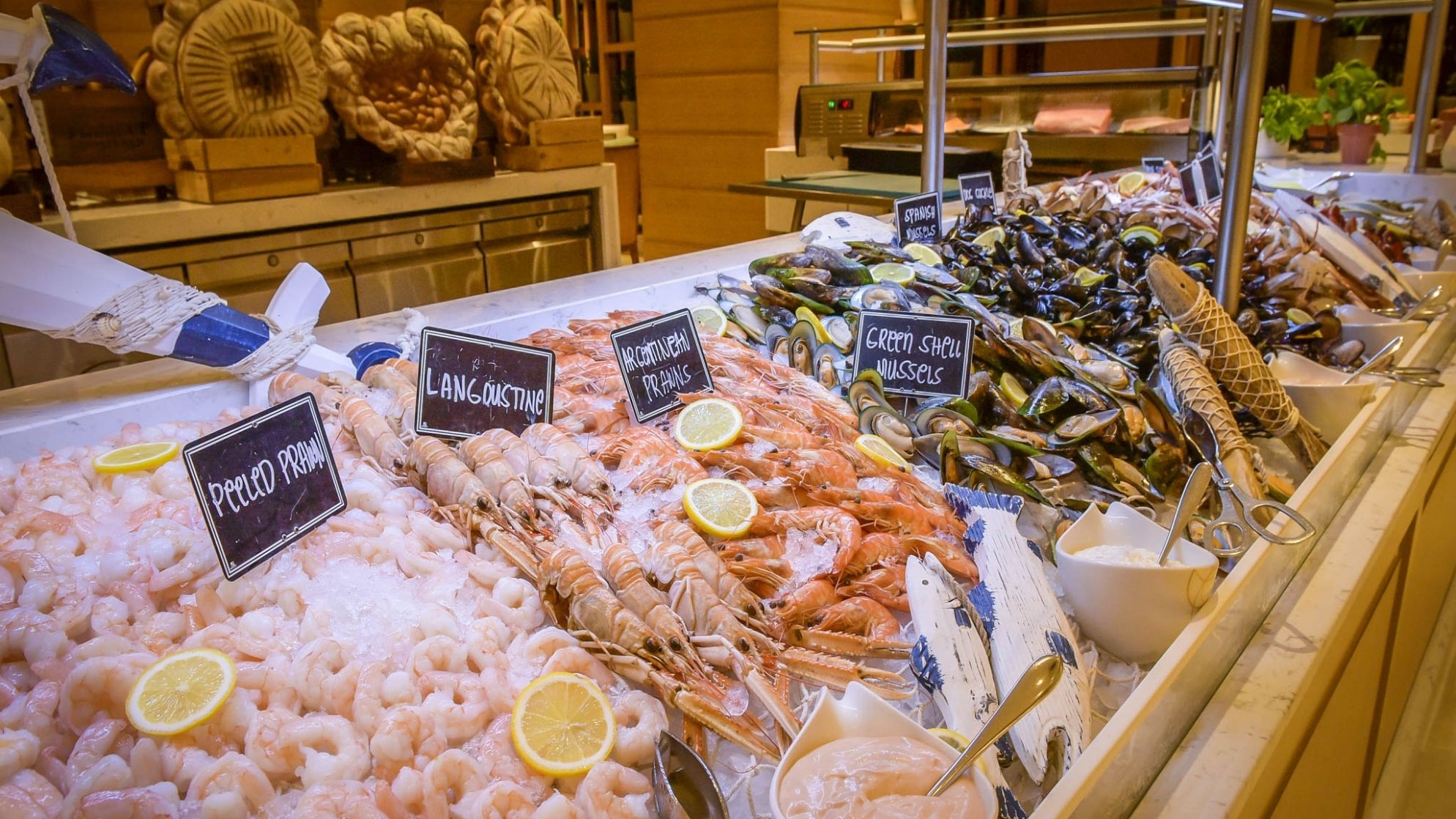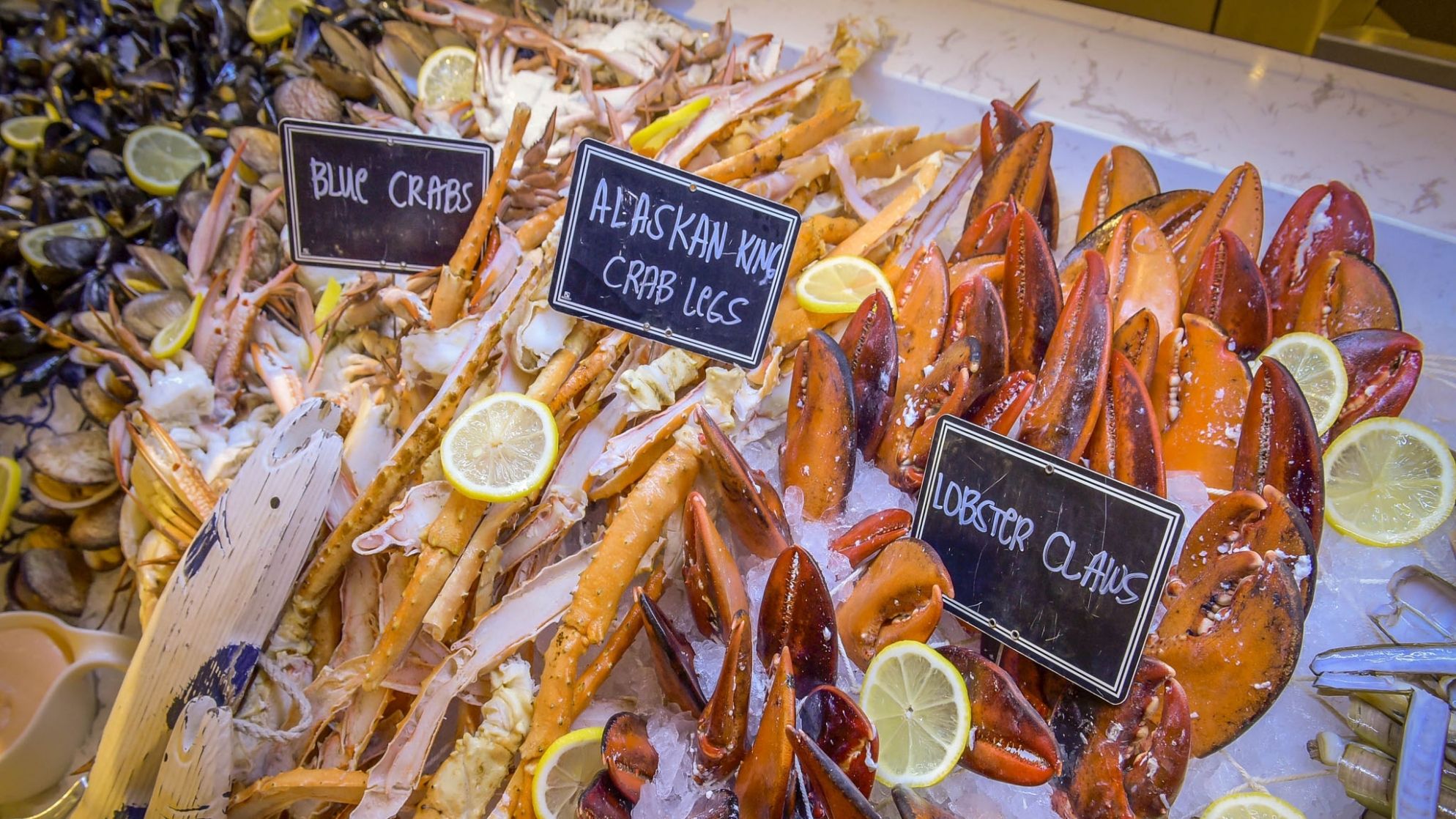 Thursday Seafood Nights
Start at the cold section with a vast array of fresh seafood, from Alaskan King crab, lobster claws, prawns, clams and marinated mussels to freshly made sushi, sashimi and maki rolls, a seafood lover's paradise awaits to wet your appetites.

Don't over indulge though before tackling the hot section with live grill sections offering fresh Canadian lobster, jumbo prawns, scallops and a vast selection of freshly grilled local and imported fish cooked right in front of your eyes.

With a whole host of other international seafood dishes such as Seafood Paella, Indian fish curries and prawn tempura, not forgetting our other live sections with our roaring roasts, perfect pastas, pleasing pizzas and indulgent Indian items from our tandoor, there is something for absolutely everyone.

See you every Thursday for the Sloane's Seafood Night with all your favourite dishes and great service that you know and love from all of us at the Grosvenor House.

AED 310 per person (including still and sparkling water).
AED 155 for children between 4-12 years (including still and sparkling water).
Kids under 4 eat for free.
Book Now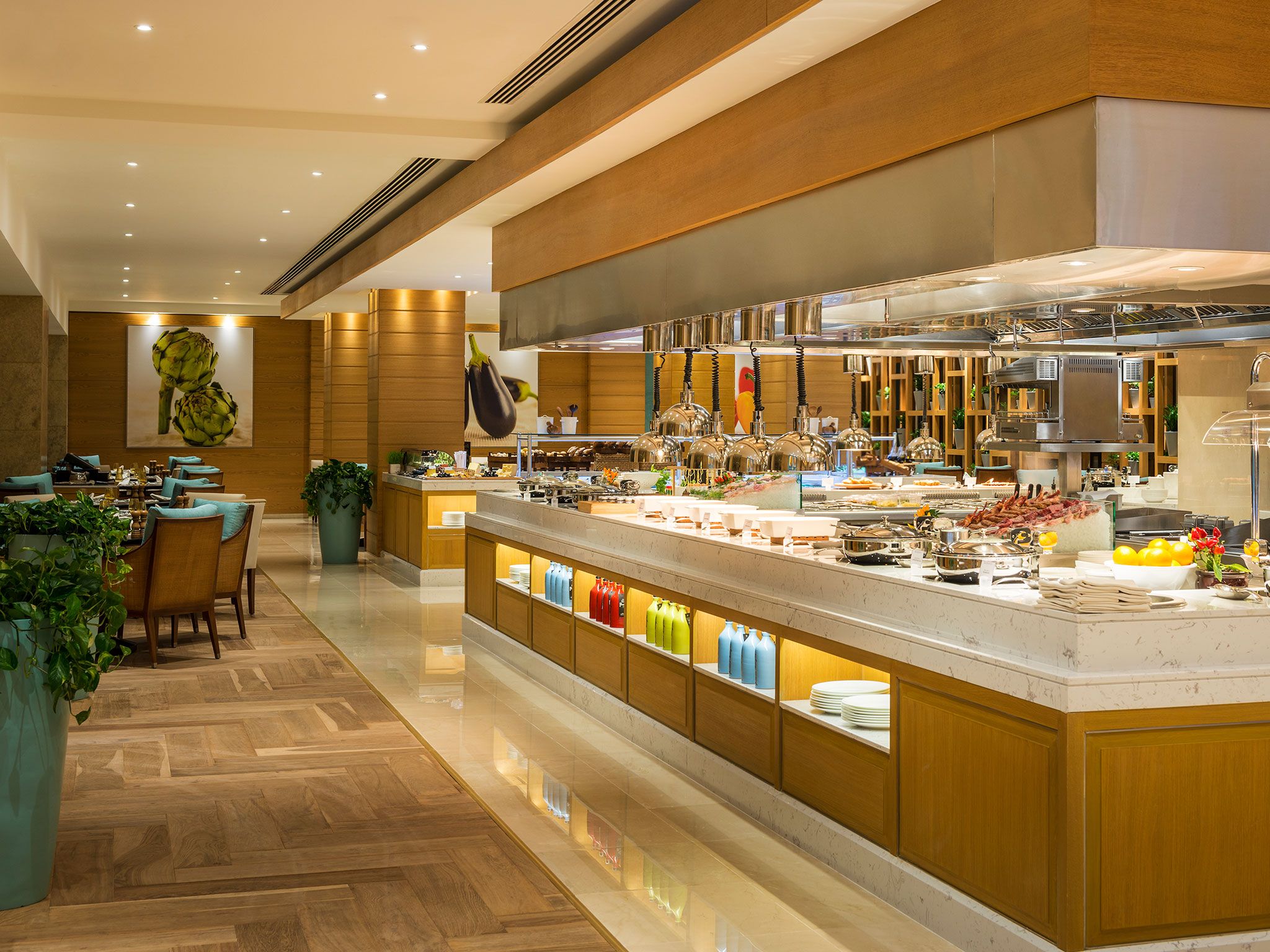 December 25
Christmas Day Lunch at Sloane's Learn More
Christmas Day
Imagine everything you love the most, and then imagine it served right before you. Come to Sloane's and enjoy a delicious lunch buffet featuring classic favourites and special Christmas treats prepared in front of your very eyes. There's also entertainment for the kids including a visit from the man himself! Ho Ho Ho!

AED 525 per person for the lunch buffet inclusive of unlimited soft beverages
AED 675 per person inclusive of unlimited selected premium beverages
AED 925 per person inclusive of selected house beverages and Champagne
AED 250 per kid (5 to 12 years)
BOOK NOW
December 25
Christmas Day Dinner at Sloane's Learn More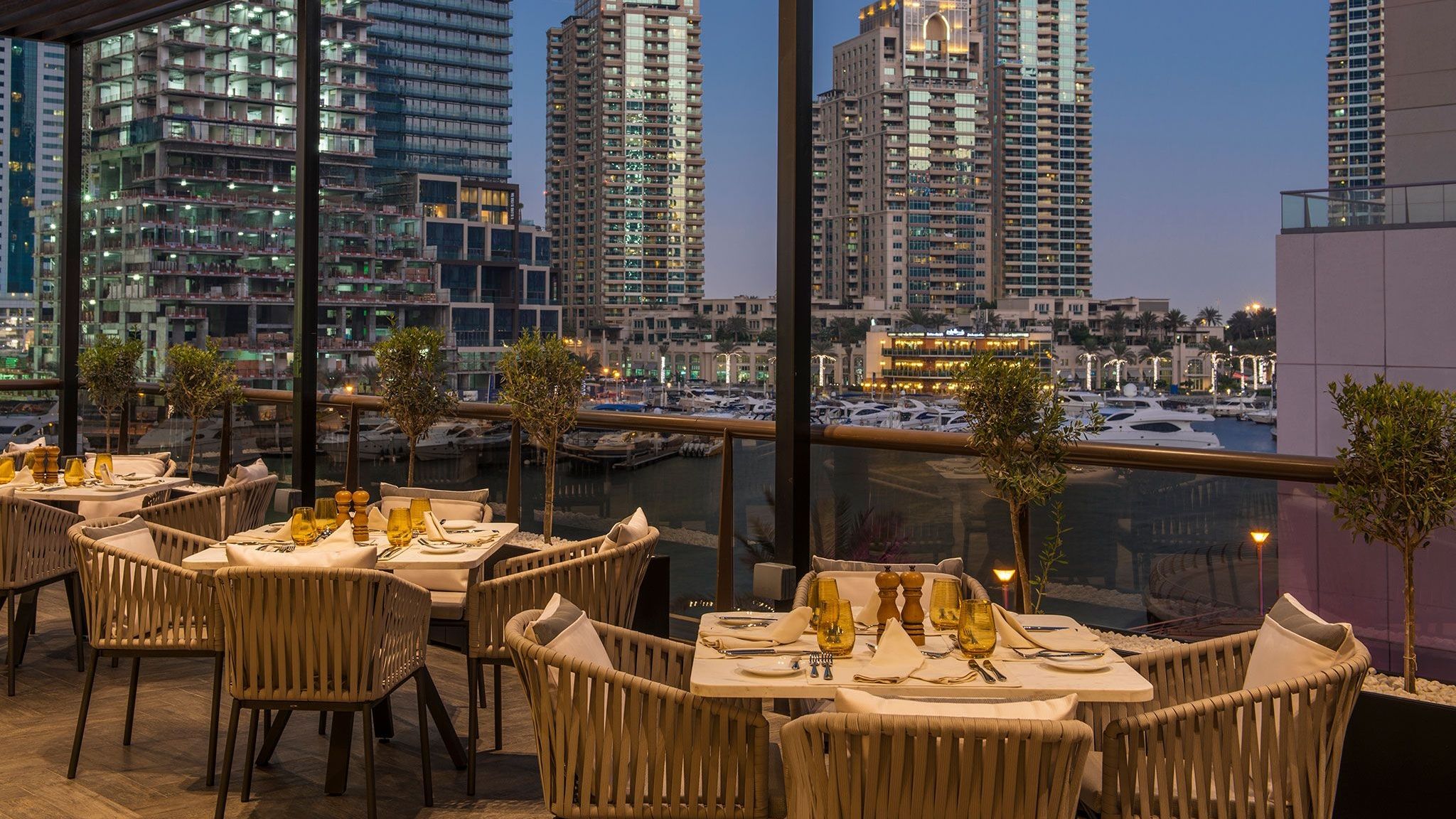 Christmas Day
Dinner at Sloane's is fantastic. Christmas dinner at Sloane's is phenomenal. Feasting on some of the most appetising creations on this very special day is
an experience you will cherish. Join us and create lasting memories at this lively venue, which will also feature entertainment and a visit from someone very special...

AED 525 per person for the dinner buffet inclusive of unlimited soft beverages
AED 675 per person inclusive of unlimited selected premium beverages
AED 925 per person inclusive of selected house beverages & Champagne
AED 250 per kid (5 to 12 years)
BOOK NOW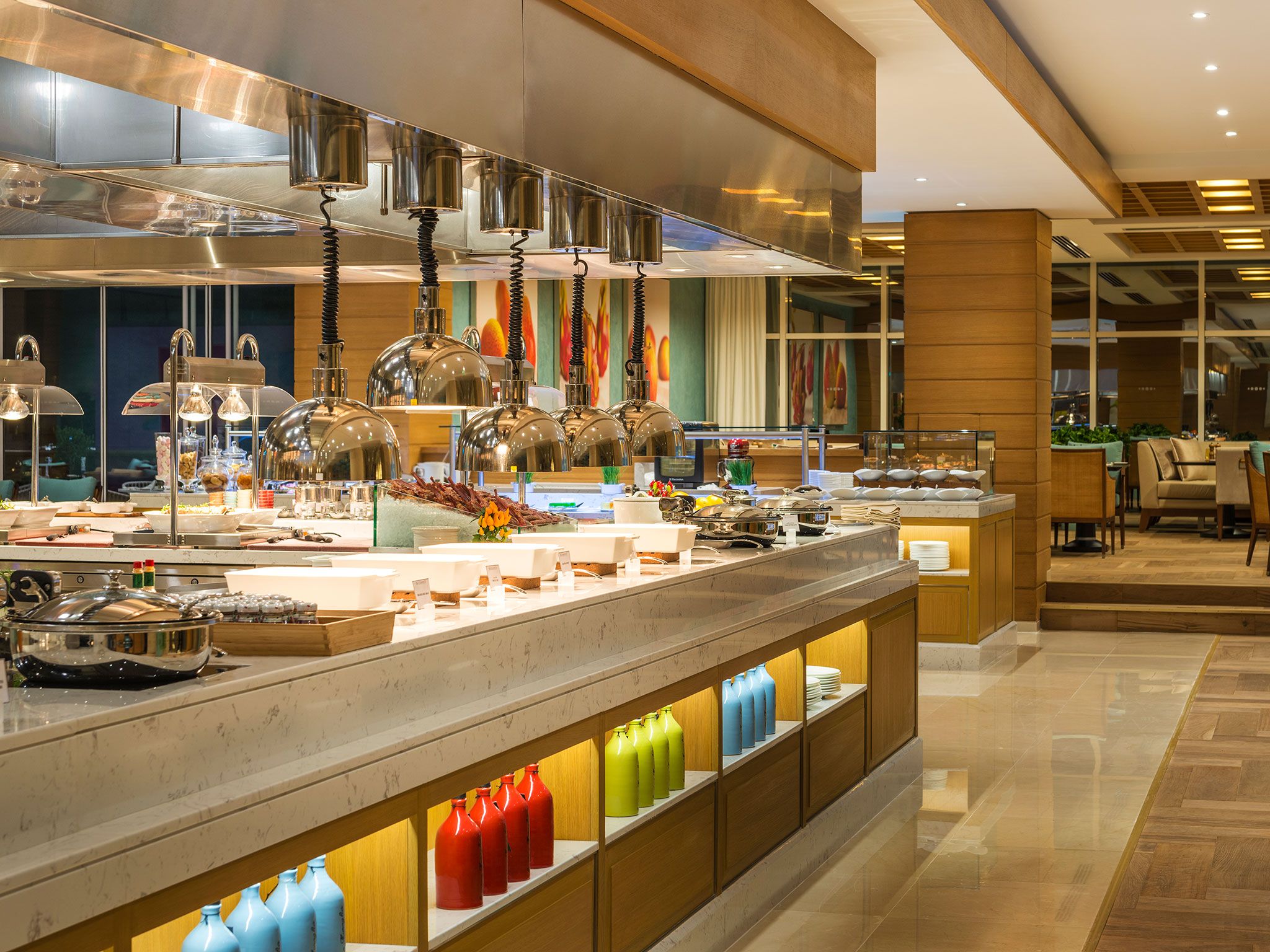 December 31
Gather with Your Dearest at Sloane's Learn More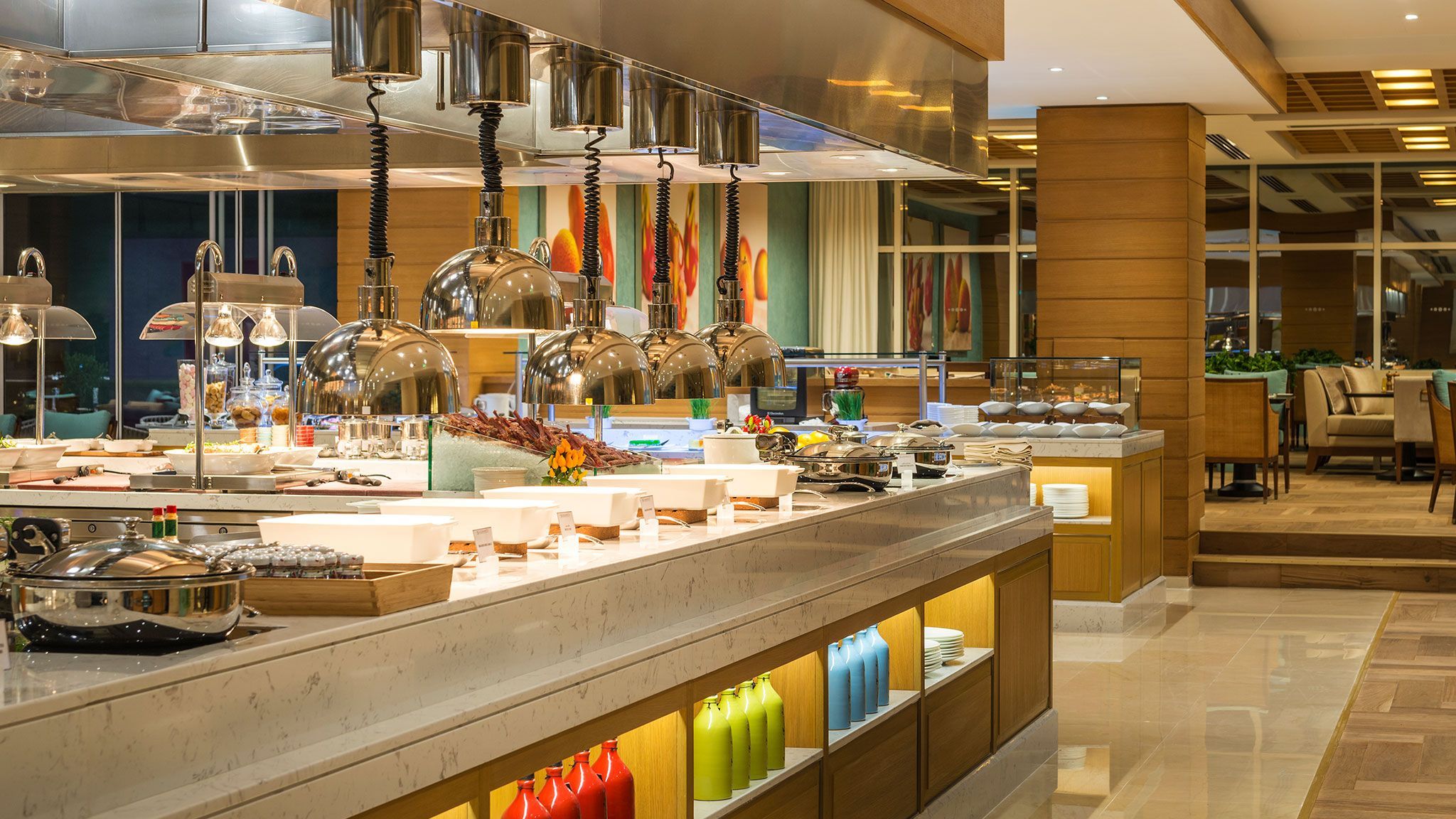 New Year's Eve
Welcome the New Year at Sloane's, and enjoy a delicious array of the finest international cuisine with live cooking stations in our impressive open-show kitchen. Enjoy fresh seafood from the assorted shellfish and oyster, fine selection of roast dishes, artisan cheeses and festive sweet treats. After midnight we invite you to continue the party at The Gallery for a night filled with music and dancing. Gather your friends and family together for a lively start to 2019.

AED 1,600 per person inclusive of buffet and unlimited selected beverages
Age policy: All ages
Dress code: Stylish
BOOK NOW